Harnett County Company Profile: Armtec Defense Technologies
Thursday, November 9, 2023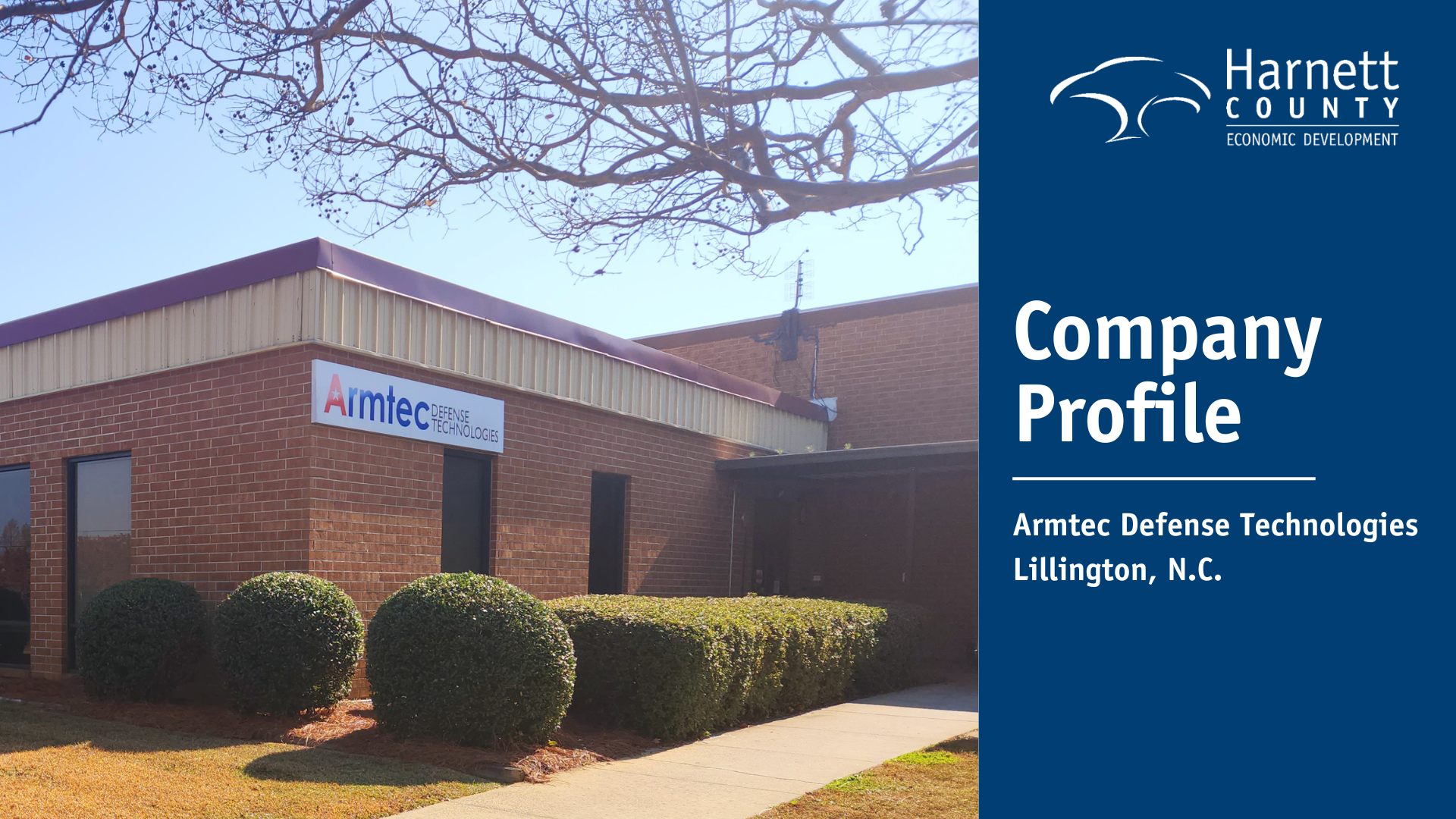 Harnett County is home to more than 30 manufacturing companies from a variety of industries. To help tell the stories of existing businesses and industries in our County, the Economic Development team has launched a new "Company Profile" blog series.
Today's Company Profile features Armtec Defense Technologies.
---

Company Name: Armtec Defense Technologies
Location: Lillington, North Carolina
Number of employees in Harnett County: Armtec Defense Technologies consist of three facility locations: Lillington, North Carolina, Coachella, California, and Camden, Arkansas. The North Carolina facility has a total of 80 employees.
Website: www.armtecdefense.com
Products: Armtec is the manufacturer of Chaff. Radar countermeasure chaff is designed to decoy Radars and/or Radar-guided missiles. Our chaff products offer broad-frequency coverage, high Radar reflectivity, and minimal bird-nesting. Armtec chaff is available in S-band through Ka-band and can be tailored to meet specific customer requirements.
Company background/History: Our chaff products are manufactured at our Lillington, North Carolina facility. Our 48,000-square-foot North Carolina facility is the only-fully integrated chaff production operation in the world and currently produces more than one million pounds of chaff per year. The facility includes:
High volume production equipment
Automated cutting and loading equipment
Test facilities
Chemical laboratory
Warehousing and Storage
Armtec's Mission: Armtec is a dedicated team that operates in an environment of truth, trust and teamwork through open communication and respect.
What is an interesting fact about your company? Armtec is the producer of the largest and most varied line of combustible ordnance and countermeasure products in the world. We are dedicated to serving the expendable countermeasure and combustible ordnance needs of customers worldwide. We develop and manufacture state-of-the-art ordnance products, infrared decoy flares, radar countermeasure chaff, and a variety of other pyrotechnic devices. Under the Armtec brand, we are proud of our role in contributing to the preparedness of the United States and allied armed forces for decades.
What other ways does Armtec support their community? Armtec proudly supports Relay for Life, the Lillington Chamber of Commerce, and the Robin Paige Boys and Girls Club of Lillington.
To learn more about this series and/or to contribute, please contact Elizabeth Edwards, Marketing Director, at eedwards@harnett.org.